A
while back, I
expressed my liking
for playing "grown up" paper dolls with
Instyle
magazine's online section called
instant style
. Well, I've discovered something a few light years better. Meet
Polyvore
! It's a fantastic website where you can register (it's free!) and put together little outfits. Ok, when I explain it like that it sounds stupid, but cross my heart, I swear it's fun--and addicting.
You can resize each piece to your liking, add as much as you'd like, and then save your completed ensemble for future reference. The best thing about it is that each piece of clothing, bag, earrings, shoes, etc., is associated with a link from whence it came. You can search by color, by category, or even by vender (jcrew, urban outfitters, even baby phat). So, it's almost like an online dressing room!
Recently, I caught
The Notebook
on television. I'm not particularly fond of the movie, but I think it's a cute enough story. The thing I did notice the second time around (the first time being a girl's night of dinner and a movie, and then stuffing ourselves with chocolate icecream) was how much I
loved Allie's wardrobe. I can't say that I'd like to go back to round-the-clock mandatory dress wearing; I am too in love with my jeans. However, I loved how classy her clothes were, even her casual wear. It made me want to find ways to infuse said classiness into my comparably rather drab closet. So, anyway, I went shopping at Polyvore, and here's what I came away with!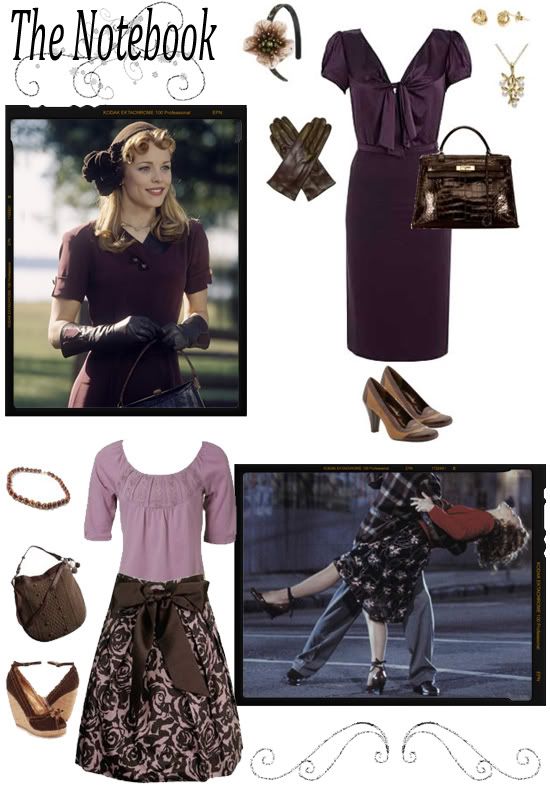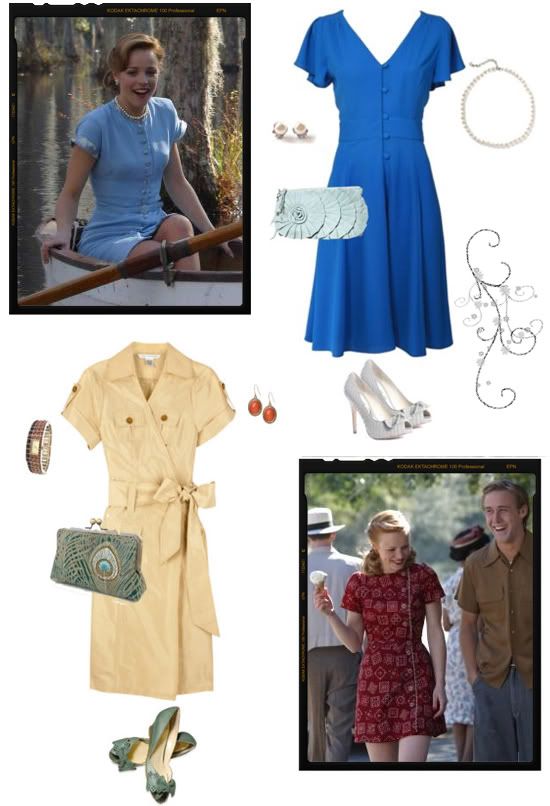 Thanks to How About Orange for introducing me to one of my new favorite activies!